Permanent Jewelry
Permanent Jewelry and Forever Bracelets available in Minneapolis, MN.
Permanent Jewelry at Simply Creative
Come in and get a permanent bracelet select days we are open without an appointment! Or make an appointment on Wild Witchery, our sister company's website!
We carry SEVERAL styles in 14k Gold Filled and Sterling Silver
Bracelets start at $49
Meant to be worn for months or years!
Walk in availability:
Fri. Nov 24th 10am-7pm 
Sat. Nov 25th 10am-7pm
Sun. Nov 26th 10am-4pm
Fri. Dec 1st 12pm-6pm
Sun. Dec 2nd 11am-4pm
Fri. Dec 8th 12pm-6pm
Sat. Dec 9th 11am-4pm
Fri. Dec 15th 12pm-6pm
Sat. Dec 16th 11am-4pm
Sun. Dec 17th 11am-4pm
Fri. Dec 29th 12pm-6pm
Sat. Dec 30th 11am-4pm 
14k Gold-Filled Chain
What is 14k Gold Filled? It means there is A LOT more pure gold in it than plated jewelry. Gold plated jewelry uses only .05% pure gold which is why we NEVER use that junk. 14k Gold Filled has a very thick layer of pure 14k gold which has been mechanically bonded to a base metal. Which makes it perfect for people with allergies or metal sensitivities. And it can be worn for a lifetime.
We are ALWAYS getting new chain, stop in to see what options we have added to our collection.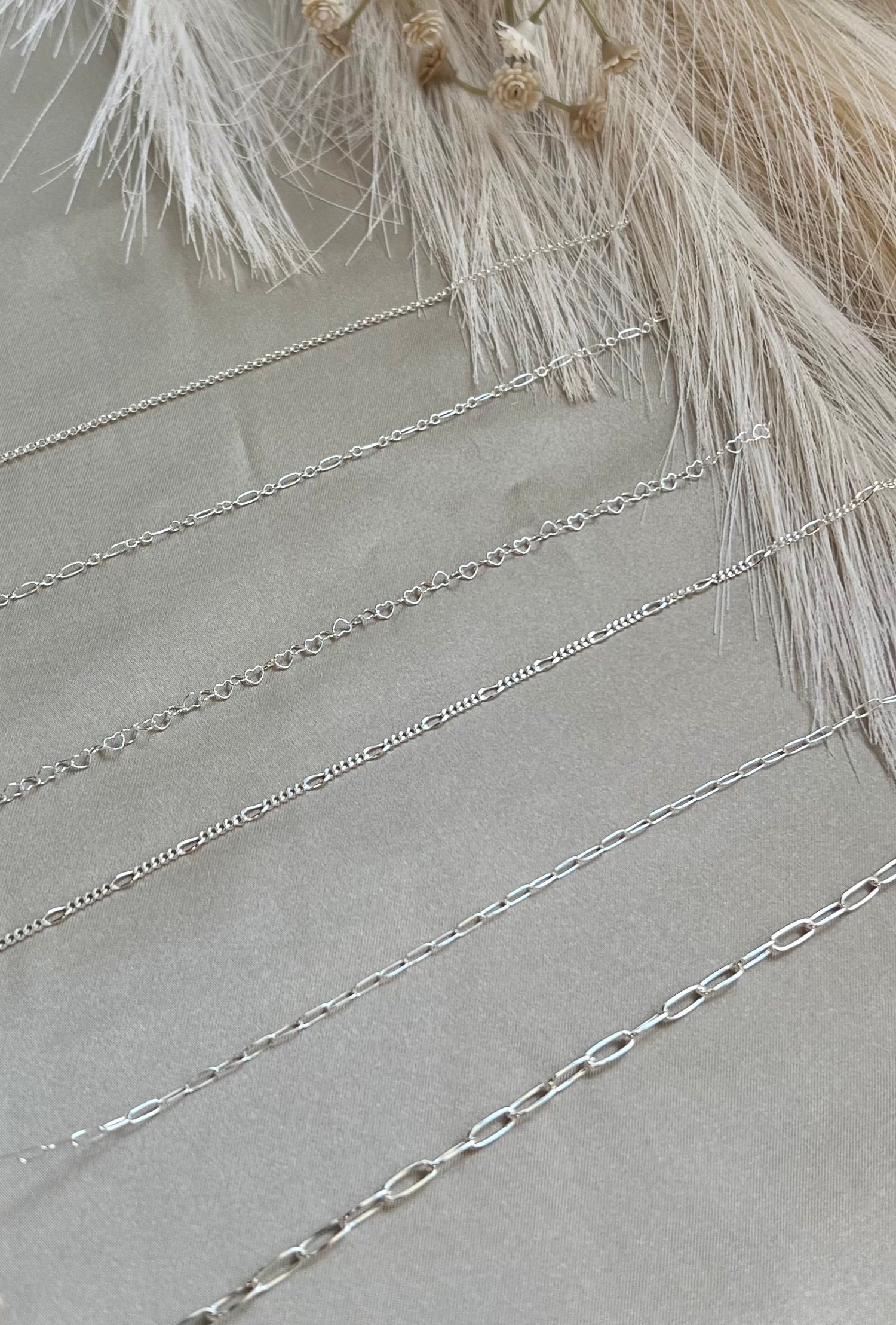 Sterling Silver Chain
We offer permanent bracelets in high-quality sterling silver! Here are a few of our options, but we are always adding more to our collection, stop in to see what chains we have.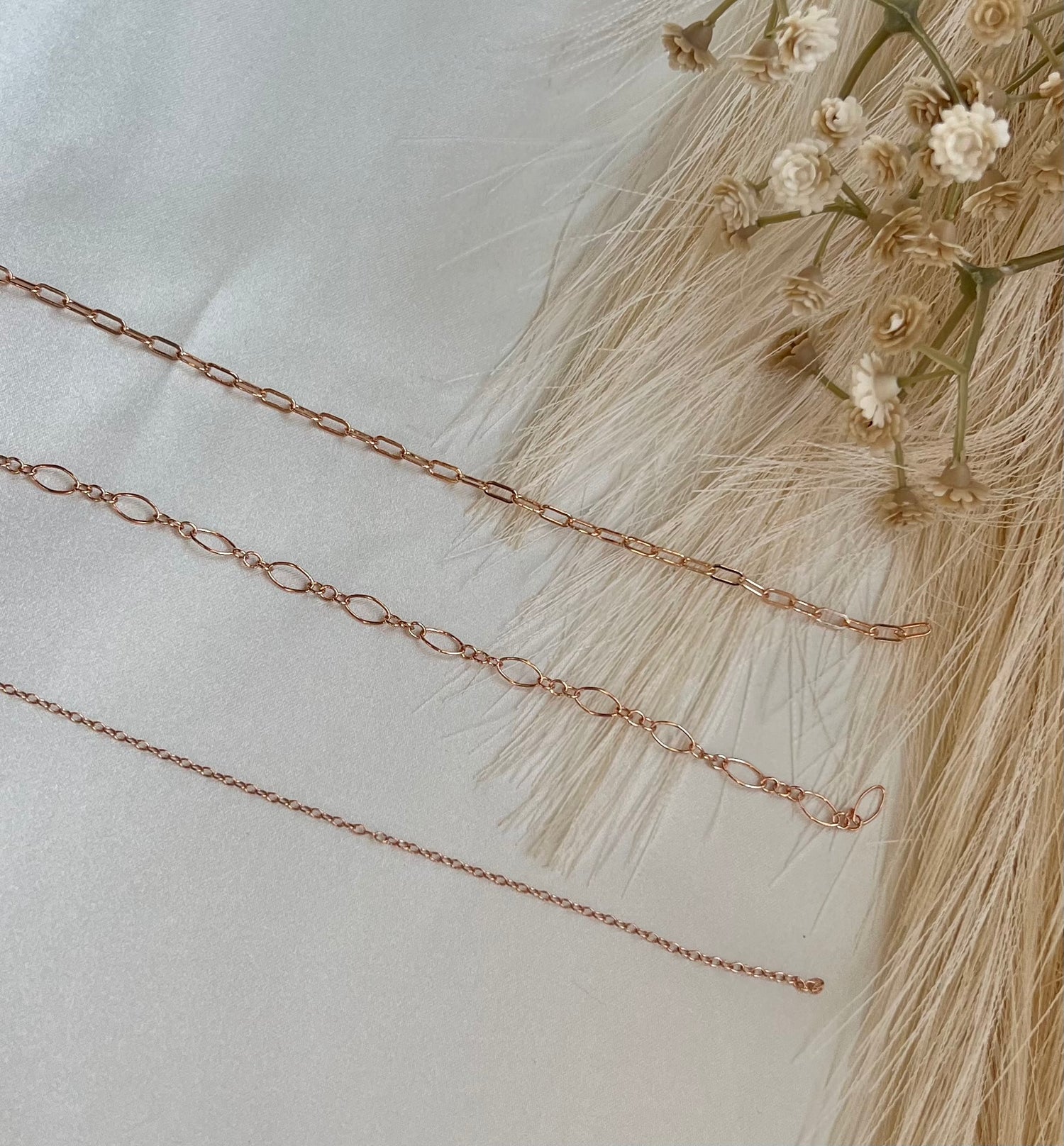 14k Rose Gold Filled Chain
We offer some gorgeous 14k rose gold filled options, too!
14k Gold Filled & Sterling Silver Charms
We offer a TON of gorgeous 14k gold filled and sterling silver charm options! We are always adding new charms and connectors so come take a look!